For payment transactions, PARQUETSTORE rely on the service of the Banca Sella.
For the payment online by credit card, the buyer must fill the application form, indicating the name of the holder, the number of 16 digits of the credit card, the 3 digit security and its expiry date.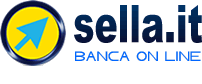 The transaction and the start of the procedure after-payment will take place in real time.